Family of murdered 85-year-old man believes he was targeted | News
PINE BLUFF, Ark. (KTHV) -- An armed and dangerous man is wanted for the murder of an 85-year-old Pine Bluff grocery store owner. Pine Bluff police named that suspect on Wednesday.
The story shocked many here in central Arkansas. An 85-year-old man - gunned down at his back door. Now that the suspect has been named, the Buie family wants him captured.
The Packingtown community of Pine Bluff was shaken to its core last month, when 85-year-old Lenon Buie was shot dead outside his Port Road home.
"Buie was a soft spoken person. He was a very kind person. He was a great Church worker," said Laverne Bryant of her brother.
22-year-old Arron Johnson is now wanted in the brutal killing of the grocery store owner.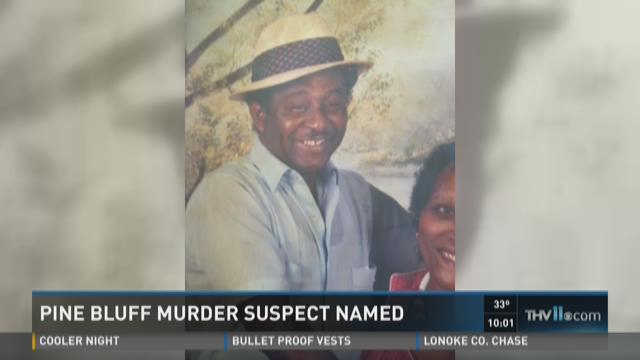 "This person, Arron Johnson, it would not bother me at all if they would just give him life in the penitentiary," says Bryant.
Pine Bluff Police named Johnson as a suspect Wednesday and say he is considered armed and dangerous. 
Police did not release a motive in the case, but have said in the past that Mr. Buie was robbed.
The family says they believe Johnson was watching Mr. Buie, because Buie and Johnson were both at Buie's other business earlier that night. When he got home from that business, he was shot at his back door as he was unlocking his door. 
"You don't know how we felt seeing him lying on the ground shot down like a dog."
Bryant says she believes her brother was targeted. But at 85, she says, he didn't have to be killed in order to rob him.
"He should have looked at him as he would have looked at his grandfather, or killing his father. I think he was very evil. I think he was very low-lifted and low down."
The Buie family, many of whom live within walking distance of Buie's grocery, now live in fear.
"I believe if they don't catch him, he will kill again. And next time it will be easier and easier. And I believe he will pray upon elder people. He will be slipping up on them like an old snake."
Again, Arron Johnson, is considered to be armed and dangerous.